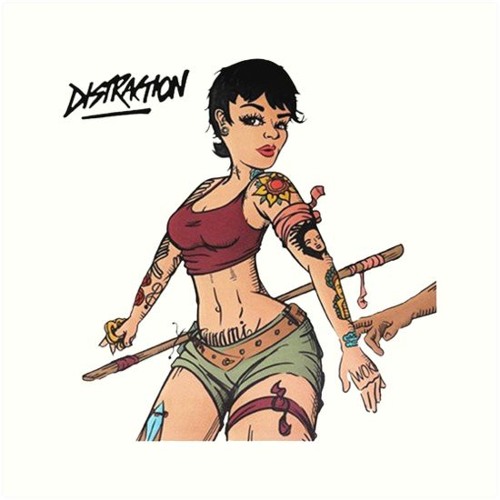 I always love getting the early scoop on new music and artists. With that being said new on the WTM Radar is
Day Sut
.
If you haven't heard of her she was featured on
Joe College
's
Shame on Us
from his most recent offering,
Pay the Man
. More on that next week but Day Sut also got a production assist from
Party Michael
for this cover of
Kehlani
's hit,
Distraction
. Since I've had this in my headphones for a few weeks now I've had ample time to listen. She's dope and I enjoy that the production and engineering help give this song some character. It isn't done traditionally as the studio version of the song. She really makes the song her own, and I like that. Now that it's mixed and mastered it sounds wonderful. At times, Day Sut should have taken some more chances vocally, because she's definitely capable. Having more control of her breathing is something that could help improve her sound moving forward. All in all this sounds better than a rookie effort. The only direction is up from here for the Dallas native. Check out the Distraction Cover from Day Sut and keep an eye on her around these parts.