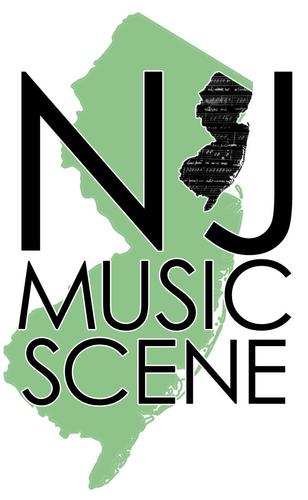 It's safe to say that I've always listened to music. I've only been listening to music passionately for about five years now. Off topic but it's taken me months to finish this long read. Question is, is this the chance for Jersey to get on the map?
Enter the emergence of
Fetty Wap
. It's great to see national recognition for an emcee from Jersey but it's love hate for core hip-hop fans. We've waited so long to be noticed. Should he be the spokesperson for our region? Fetty is an artist who sounds like he could be from the south and specializes in fun Chicago drill sounding music. Should he be the spokesperson for our region?
Jersey doesn't really have it's own sound we're known for. Emcees from the north, south, central, and the shore all sound different. I don't know if it's because they follow what's popular nowadays (which restricts the quality) rather than their own personal sound. or if they follow the region. Myself and Issah concluded that Jersey lacks an original sound to our region. After our
sitdown with Joe College
I remember him saying the same thing and an idea he had to change that. Some unsigned acts like him have a classic beast coast hip hop style sound then you listen to mike zombie who sounds like he's a cross between Philly and Toronto. The closest thing to Jersey having a sound would be club or house music in my opinion. Okay I get it, it's derived from Baltimore club, but Baltimore club is derived from classic house music our folks listened to. I say this time and time again with
Dougie F
as an example. He raps on club beats and trap sounds, and not the southern trap. I'm talking dub step trap. I think in two, three years it's going to trend and become more popular than you think. If you don't believe me listen to
Goldlink
. Another name buzzing as far as club music goes is
Uniiqu3
. This year and last she's shared the Afropunk stage with huge successful artists. This year she gets to share with Jersey's own Ms.
Lauryn Hill
. Some other acts shaking the national scale are
Feli Fame
,
Moruf
, and
Zewdy.
Newark has lowkey turned itself into the epicenter of our music and art scene. This summer they've held free concerts in Military Park and NJPAC has also hosted free shows showcasing the talent of major names like Slick Rick, Africa Bambatta, and Kurtis Blow to name a few. It's nice to be able to go to a show that myself and the likes of an older generation to enjoy together. The best part is that free 99 price doing wonders for your wallet. Center Stage Cuts has also hosted a lot of dope events from organizations, to showcases, or even concerts. It's nice to see the people having positive interaction with their city and prayerfully the state.
What I do hope to see in the future is more unity. We've all been saying it for years but it's about time we stopped talking and do. The separation of the state is enough. Frankly, you can go somewhere in north jersey and name an artist from south or central and they'd have no idea who they were. Even vice versa to be perfectly honest. We wouldn't even be able to point on a map where Lumberton is or that Central Jersey even exists (don't even get me started there)(if you're asking to yourself what Lumberton is my point has been proven). To be frank, central jersey and the shore lack the quality acts to carry that part of the state. Of course there are exceptions to that rule but in the near future I'd like to know who's going to join the likes of Joe College,
Ja Money
,
King Ramses
, and
Jay Encore
in the 732? There's a bright spot in
Most Dope
according to Niles as he reviewed his newest project
P.O.M.E.
Perhaps
The League
or
NJ Rebels Society
could even make more noise. What can we expect from south jersey? The point of the matter is being against each other isn't working. Nothing wrong with picky collaborations for the sake of quality but support is much needed.
From the mouth of a blogger and music personality: We need Artists, and Artists need us too. Since we need each other lets loose the ego and move forward. This time next year I know for certain I'll have a better report. Til then, keep listening my friends. Back to the drawing board.