When you have a debut tape like HOMEMADE it's often difficult for a follow up. They say the sequel is never as good at the original. Question is did SOULFULL deliver? Keep reading.
Let's get right to it. "With the first pick in the '96 draft, the Philadelphia 76ers select Allen Iverson." The tape begins with
David Stern's excerpt
.
OVERALL
's beat drops and the bars commense. Throughout he serves punchlines on punchlines. "Gimmie credit for shows these killer flows and punchlines. I'm always punching in and out like it's lunchtime." He even mentions the good folks at
Tha Grey Matter
. "Black and white with these covers but tha grey matters." Maybe he really does feel like the Allen Iverson of this rap stuff. After all he did change the game (and if you say he didn't I promise your NBA Live created player had cornrows even if you didn't). You really do have to listen closely to ever bar in this tape. If you don't I promise you will miss something. In
HEEMflow
, SOULFULL is too clever with words and even shouts outs his hometown Franklin, "Views from the SEVEN, ayo TREY give these niggas a DEUCE." SayLESS follows up.
Sayless
comes with a nice guest verse and
Diamond
from
185
does well with the hook. SOULFULL steps back in with a verse of his own.
The tape didn't have many original beats on there. When taking the
No Ceilings
approach you have to come much harder with verses because every song is a comparison to the original.
SKYESrequest
features
Chesne
on the hook and is the
Closer to My Dreams
instrumental made famous by
Drake
.
IDK
does the same with
Moruf
's
Love Jones
. The track features a verse from Blake Davis. Decent but the track is forgettable aside from the beat.
sayYES
comes up next.
Zuri already had words for the sensuality of this song
. When I first heard this track I swore he got a verse from
Destiny's Child
.
Karma
really shows out her talent from tenor to soprano at the end of the song. I left away very impressed and a little curious to say the least.
— 4.22.19 (@SoULFULLnjn) October 29, 2015
The second half of the tape is what really got my eye (or ear for that matter). Track nine is
SkitTWO
. I was expecting a skit of the Jersey emcee fooling around in the studio or whatever. "Presidents to represent me" bells through my speakers. It's like the second I hear the drums and
Nas
' voice sampled you have my entire attention. Every rapper in the history of rapping has had to spit over the Hov smash hit,
Dead Presidents
. So SOULFULL decided to spit over my favorite hip-hop song ever, my man you gotta come hard, word to
J. Cole
. Dude delivered, I left away duly impressed and this will be on repeat for a long time. We leave the 732 to the 310 in
WESTCOASTsoul
. I've never really been one for the West Coast Funk but lyrically SOULFULL fit the style well. Next up is
QUIETSTORM
and yes the
Mobb Deep
classic. He starts with an
Allen Iverson monologue
(surprised I didn't hear the practice speech) playing as the beat fades in. Lyrically, I'm not sure if there are many underground or unsigned (or signed for that matter and that's real) emcees that can hang with him in the area. "I'm charged up. I'm dropping back to back. and when I'm Dreamchasing be careful of when I drop a track."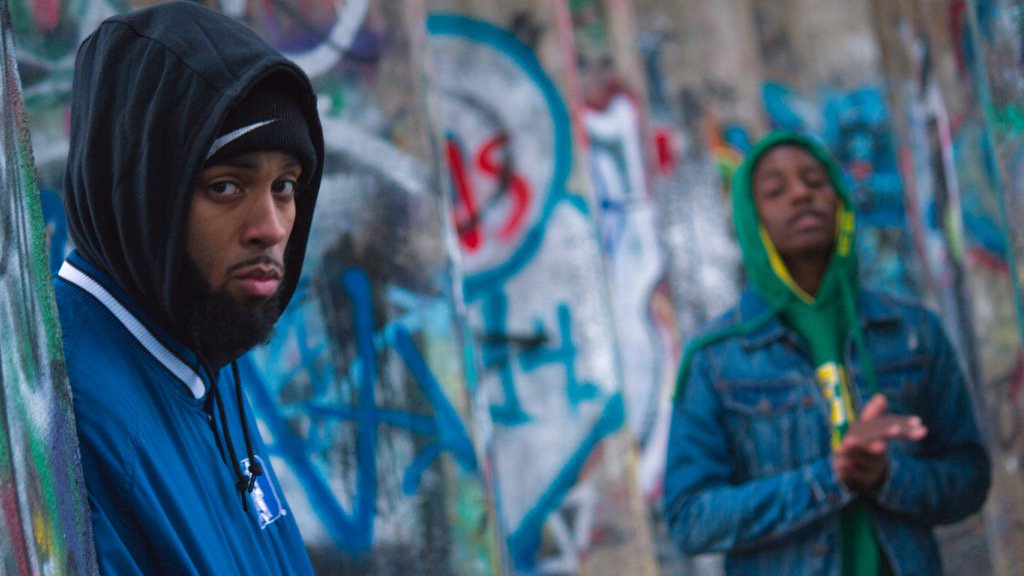 He ends the project with
TOUCHtheSKY
which is the instrumental from
Biggie
's
Sky is the Limit
. I'm gonna tell an embarassing story of my first listen. The beat dropped in my speakers and my dad comes busting in my room out of breath singing
112
's hook (Mr. Ramsey is a 80's-90's hip-hop head). Duly surprised, he asked who the hell is this. I told him I was writing a review, so he sits and listens start to finish. "I like it better than BIG." Serious words from a serious man. What a compliment. SOULFULL murders his first verse. Labelmate
Ty Jack
steals the show vocally on the hook and kills his second verse, all after a dope spoken word by
Lionel Macauley
. Excellent song structure. Everything was done right here.
After a few listens, I only have a few bad things to say about More Than a Game. A few songs weren't mastered well. The levels between he, his beats, and some of his guests were a little off or over-modulated. Might should have spent a little more time engineering before the release. Also, he was pretty receptive of guest verses this time around. Nothing super special stood out with the exceptions of the Karma feature or the Ty Jack feature. The other ones are pretty forgettable. As I mentioned earlier MTAG didn't really have any original beats either. That's not a bad thing at all. You can tell this was meant to be fun. Fun to remake other songs but you can tell the content of the music was more serious than his debut tape HOMEMADE. Lot and Lots of growth as an artist between the projects in such a little amount of time in between. I'm really impressed. MORE THAN A GAME gets 4.6 of 5 stars on the Ramsey Rating Scale. In terms of skill and talent Jersey has another cat that has to be in the conversation. If you want to be the best SOULFULL has something to say about that and all routes lead through the
New Jeru Natives
. Listen to MTAG for yourself below after the break and look out for more SOULFULL.