— Bas (@FiendBassy) April 7, 2015
It was ridiculous what happened to my mentions that day. The Fiends and
Dreamville
fans went off so much I had to put my phone on silent for 3 hours until I could swipe all my notifications away. That was the beginning. At the time I only heard
Lit
and the songs he's featured on any
J. Cole
project. I always liked the artists that engage with their fans. I was all in after that. We're now at his sophomore album so when I first caught work of
Too High to Riot
I was excited. I didn't wanna catch on too late like I did
Omen
's
Elephant Eyes
. Here we are, a couple weeks later and a review for you all to read. Let's get to it.
Too High to Riot takes us on a journey of different moods and feelings. It does much for the people who know nothing about
Bas
. He takes us through the highs and lows of his life thusfar. Maybe I'm wrong but that's just what I felt. Self title sets the mood. I love the musicality of this song. From percussion to keys and horns mixed with choral vocals and synths it was excellent. Bas is one of those artists if you don't listen closely you'll miss something. If you didn't know ahead of time he's a kid from Queens NYC. I understand Queens is more gentrified than ever before but he's no stranger to the ways of the world.
Methylone
is one of the lead singles that follows up. "Never slow to know your pain. I'll be back before you know it. Left the town a drug dealer came back a f*ckin poet lemme grow." Bas really stays well knit with the rest of his crew and includes a sick verse from
Cozz
on
Dopamine
. This track was produced by their tour manager
Ron Gilmore
. Gilmore has credits on most of the tracks on this project including the next song,
Housewives
. The single still holds replay value even if it came out an entire project heard months ago. It's interesting getting used to hearing a specific song after that and something else comes. Sonically I'm used to hearing
Caged Bird
after than
Miles and Miles.
Kaleb Rollins
lays mellow vocals on this chill track. This is the beginning of the climax of the album where the mood stays here for a few songs.
Live For
gets deep and shows us how he is handling his family life and this new fame.
Clouds Never Get Old
picks up the musical pace but subject matter stays similar. "Best Pick Up line is 'Young N*gga with money.'" This track fades directly into
Matches
, no skip button or turntable necessary. I'm a fan of audio crossfades, it shows some parts of the project were intricate. Matches features the talents of
The Hics
. I remember Bas's interview on the
Rap Radar Podcast
explaining his relationship with the English Electric and Folk band. Hip-Hop is the genre that meshes with everything and I love it. Matches is easily my favorite album cut.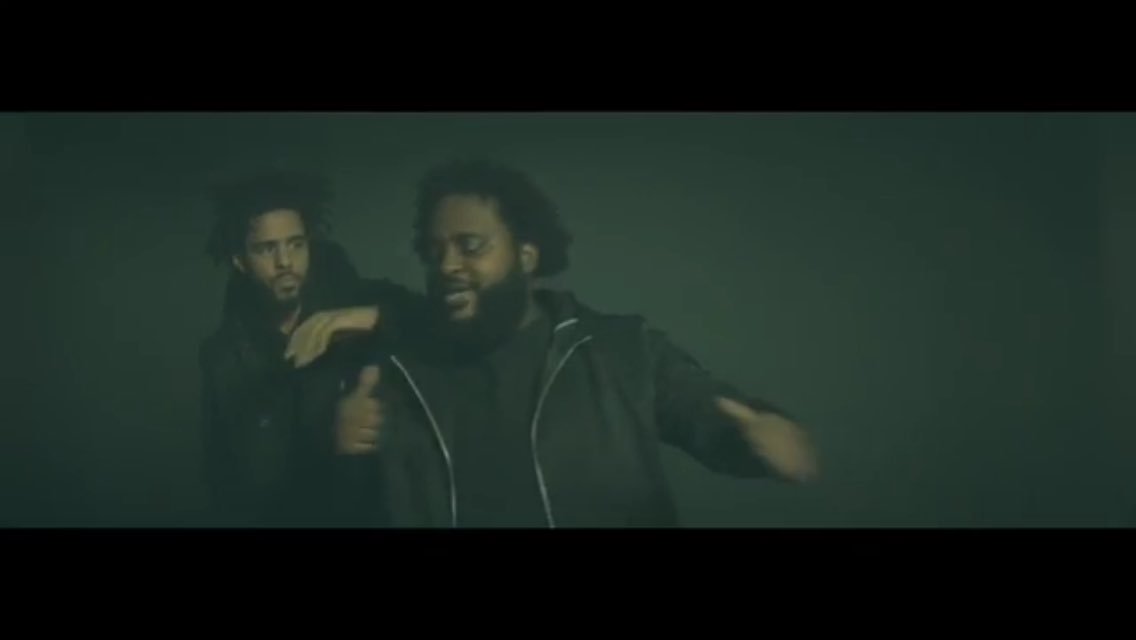 Night Job
featuring J. Cole is another single we previously heard on
Revenge of the Dreamers II
. Last week he dropped visuals with the album premiere, well played. The Hics make another appearance on a slower moodier
Ricochet
. It's slow but the percussions added give the song a complex twist that you can't help but bop your head to. Another great crossfade sends us to
Penthouse
. Together with Ricochet it all sounds like the same song like this is an upbeat version of the former the way Timbo has trademarked that sound. The album closes out with
Black Owned Business
which is mixed by Ali. I like the way this song is layered and produced. If the album is Bas explaining how fame works, this is the song that explains how he personally is coming to grips with the changes. It's all just a combination of new family struggles, old friends, a mass of women, and a little vanity. Either way, Bas is probably too high to do more than rap about it.
I had a a couple critiques on Too High to Riot. Housewives and Night Job were used as the lead singles. They were already on Revenge of the Dreamers II. In the week preceding to the album release he debuted Metholyne and Matches on soundcloud as well. It's cool to have a few giveaways for the fans to indulge but if we hear too much ahead of time you can lose the ear of your core listeners. Either way they fit the concept scheme he was going for. I don't really understand why he made himself so readily available for consumption but then I'm no marketer. There's clearly a plan here if he's selling it on iTunes and posting the entire project on soundcloud. I think it didn't hurt too bad it's just confusing from a listener's standpoint. Still you all need to listen to Bas and get hip to the ENTIRE Dreamville clan, but you knew that already. My favorite tracks were Dopamine, Methylone, Matches, and Night Job. Too High to Riot gets a
3.87 on Ramsey's Rating Scale
.